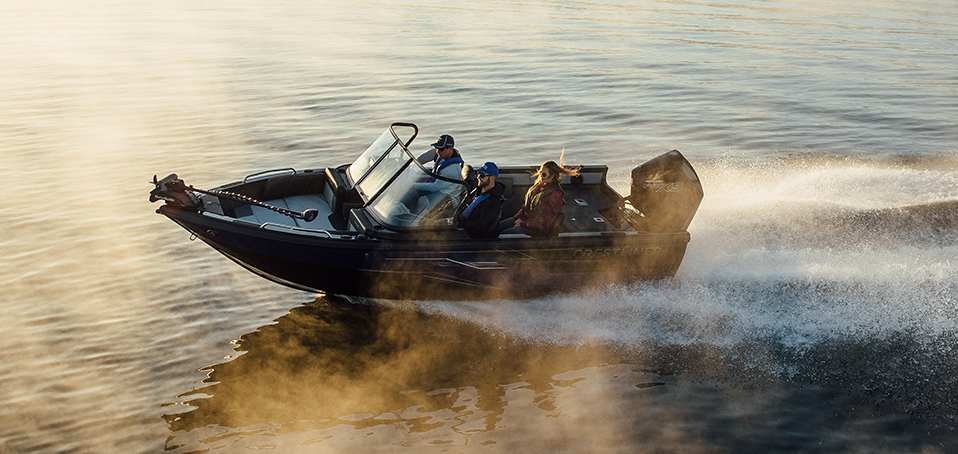 Ostego, Minn., Feb. 21, 2020 – Crestliner recently received its 14th consecutive Marine Industry Customer Satisfaction Index (CSI) award from the National Marine Manufacturers Association (NMMA) at the 2020 Progressive® Insurance Miami International Boat Show®. The CSI Awards honor boat and engine manufacturers who actively measure customer satisfaction and pursue continuous improvement to better serve their customers.
"Receiving the CSI award is an honor and is truly a culmination of efforts made by Crestliner to focus on customer experiences and life-long relationships," said Jack Martin, Crestliner general manager. "To be recognized 14 years in a row is incredible and I could not be prouder of our operations teams and dealer network who work tirelessly to maintain a high standard of excellence."
Crestliner received the 2019 NMMA CSI award in the Aluminum Outboard Boats category. Companies must achieve and maintain an independently measured standard of excellence of 90 percent or higher in customer satisfaction over the previous year in order to receive the award. The data is based on information provided by customers purchasing a new boat or engine during the period between January 1, 2019 and December 31, 2019.
"2020 is off to a good start for Crestliner with both the Innovation Award in Minneapolis and now another CSI award," said Martin. "We look forward to continuing the momentum and executing on our growth strategy."
About Crestliner
Located in New York Mills, Minn., Crestliner boats and pontoons are crafted with an uncompromising mix of functional design, all-welded aluminum construction and a relentless commitment to excellence. Since 1946 Crestliner has been making boats forged with strength and defined by durability. As a world-wide leader, Crestliner continues to redefine the industry with boats built to last. A testament to our quality and craftsmanship, Crestliner has received the CSI Award of Excellence in Customer Satisfaction for Aluminum Outboard Boats for 14 consecutive years. Learn more about Crestliner and its line of boats by visiting crestliner.com. Crestliner is a division of Brunswick Corporation, a leader in the recreational marine industry, brunswick.com
About Brunswick
Headquartered in Mettawa, Ill., Brunswick Corporation's leading consumer brands include Mercury Marine outboard engines; Mercury MerCruiser sterndrive and inboard packages; Mercury global parts and accessories including propellers and SmartCraft electronics; Power Products Integrated Solutions; MotorGuide trolling motors; Attwood, Garelick, and Whale marine parts; Land 'N' Sea, BLA, Payne's Marine, Kellogg Marine, and Lankhorst Taselaar marine parts distribution; Mercury and Quicksilver parts and oils; Bayliner, Boston Whaler, Crestliner, Cypress Cay, Harris, Lowe, Lund, Princecraft, Quicksilver, Rayglass, Sea Ray, Thunder Jet and Uttern boats; Boating Services Network, Freedom Boat Club, NAUTIC-ON, OnBoard Boating Club and Rentals. For more information, visit https://www.brunswick.com.